Blackbird Poertry
,
Hakibutz Hameuchad, 2017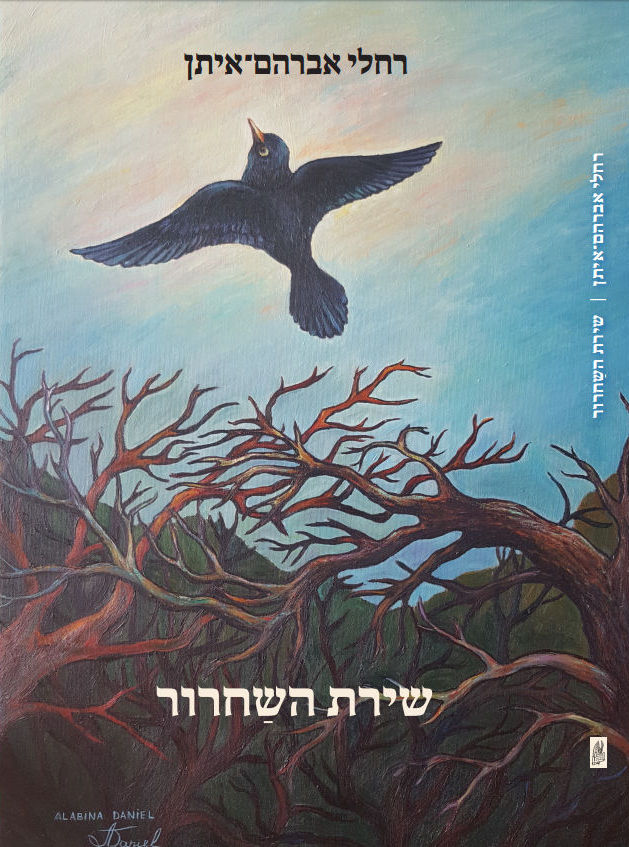 Prof. Nurit Govrin: This book is another step in the development
of Chelly Abraham-Eitan's work. The poems are self-revelatory and daring,
and the book reveals the power of her poetry and her burning desire
"to touch the multitudes".
Prof. Ziva Shamir: We have before us a talented poet
who controls the tools of expression and uses them to open up new horizons.
Her ars poetica works reveal her ability to build new structures on the
foundations of ancient buildings.
Prof. Miron Izakson: Rachelly Avraham-Eitan is a poet
who touches my heart.
The soundness and vividness of her poems transform the reader into a part of her family,
drawing us into in events, difficulties and embraces, struggles and loyalties.
Dr. Lilian Debbie Gouri: The poetry of Rachelly Abraham-Eitan
is powerful and captivating, full of tenderness that stems from ability, but also attention
to the smallest detail. The vicissitudes of her personal life are anchored in the shifting reality
of Israel through the generations.
Prof. Ernesto Kahan: The authentic poetry of Rachelly Abraham-Eitanstems
from a rich emotional world and has a truly magnetic quality. For this reason among others,
I took upon myself to translateher poems into Spanish. In addition to holding a PhD
from Bar-Ilan University, Rachelly has received several honorary certificates and
honorary doctorates from the International Academy of Art and the World Congress of Poetry.